HAIIIII.
Today I went to work, exercised, and am cleaning my room. I am also 100% determined to grow my nails out, so as of Saturday, biting my fingernails and ripping my toenails won't be happening :)
I feel really good, and really happy today, despite the fact that I'm broke again. But I'm still smiling. I feel like I have no reason NOT to smile.
Also, I'm gonna be sappy: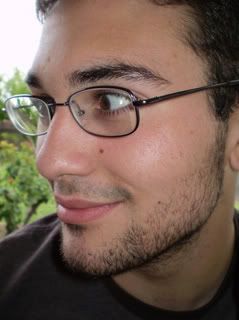 I miss this cutie boy a lot.
The End =)
----------------
Now playing:
Augustana - Rest, Shame, Love
via FoxyTunes